On Tuesday Nov. 12, crowds gathered in front of the U.S. Supreme Court for the "Here is Home" rally, holding signs that read "Defend DACA" and "Let Dreamers Dream." In the cold pouring rain, protestors cried, "Ni la llueva, ni el ventó, detiene el movimiento," which translates to neither the rain nor the wind stops the movement.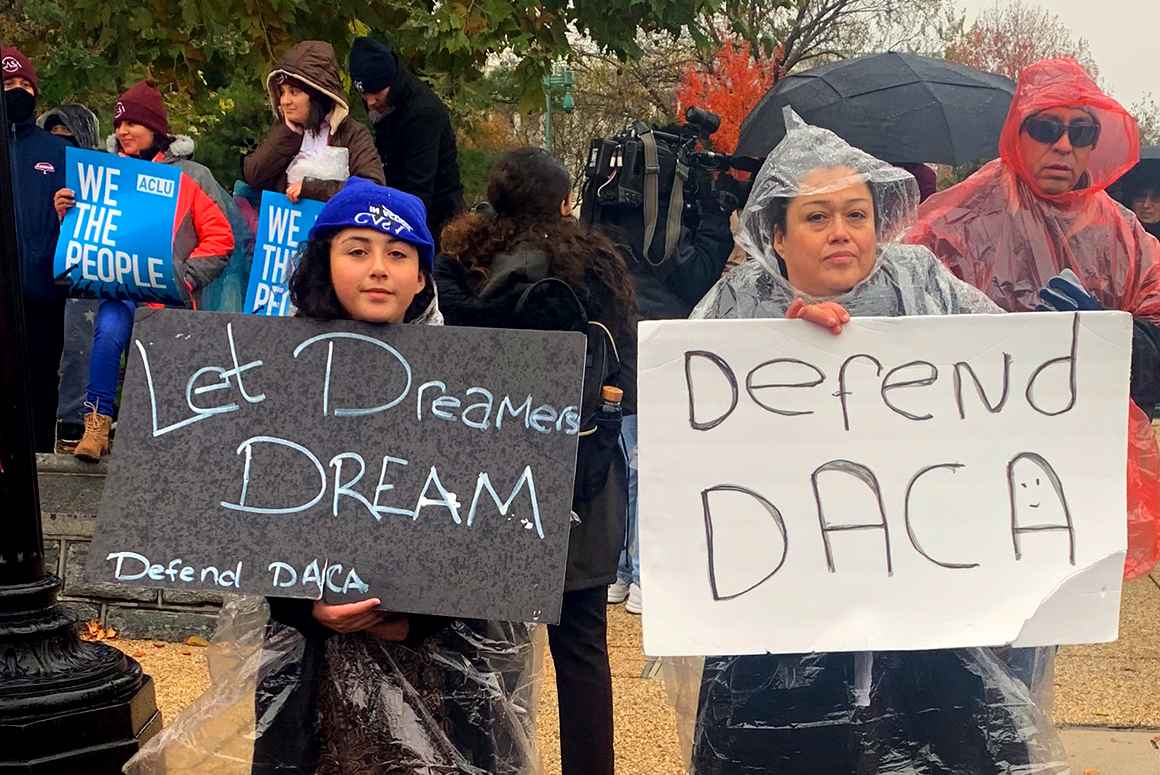 More than 800,000 immigrants have used the Deferred Action for Childhood Arrivals (DACA) program to work, go to school, contribute to the community, and pursue their dreams. DACA is an American immigration policy put in place by the Obama administration in 2012 which grants people who came to the U.S. as children, pass a criminal background check, and meet education and other criteria, temporary protection from deportation.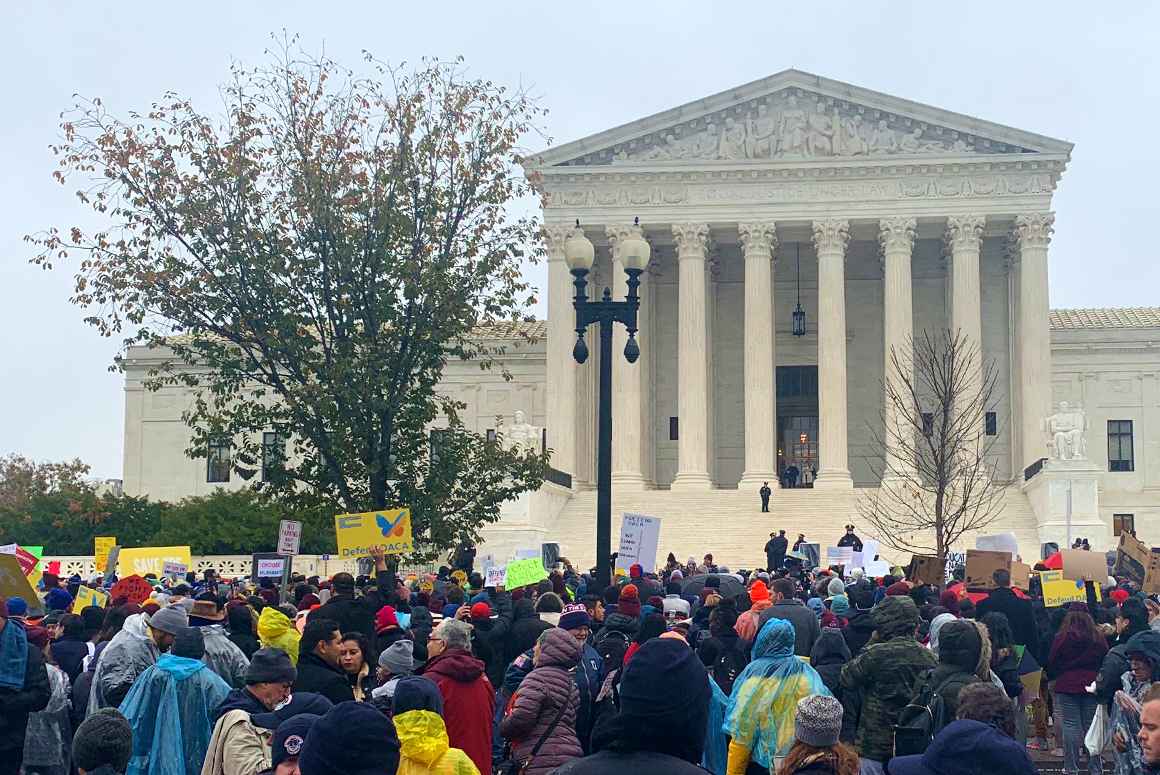 The day that people who were brought here as children and only know the United States as home got to be called Dreamers was an exciting one for millions of families. So many finally got to step out of the shadows, to live, work, study, and take an active part in their communities in peace. This all came to a tumbling halt when the Trump administration tried to terminate DACA in 2017, thereby ending protections for childhood arrivals.
This would affect nearly 10,000 Marylanders alone.
Lower courts found the Trump administration's decision to end the DACA program unlawful. Now, it's the Supreme Court's turn to review these decisions. While the high court is reviewing whether the decision to end the DACA program was a lawful one, the lower court injunctions requiring the government to continue accepting DACA renewal applications remain in place.
This Tuesday, the Supreme Court heard arguments to decide whether the Trump administration's termination of the DACA program was unlawful. The ACLU of Maryland stands with Dreamers and maintains that DACA is and always will be constitutional. Granting protection from deportation is given in many circumstances.  Deferment from removal given to those seeking asylum, victims of sex trafficking, and spouses of U.S. citizens is no different than DACA protections for Dreamers.
Securing protections for Dreamers is the right thing to do.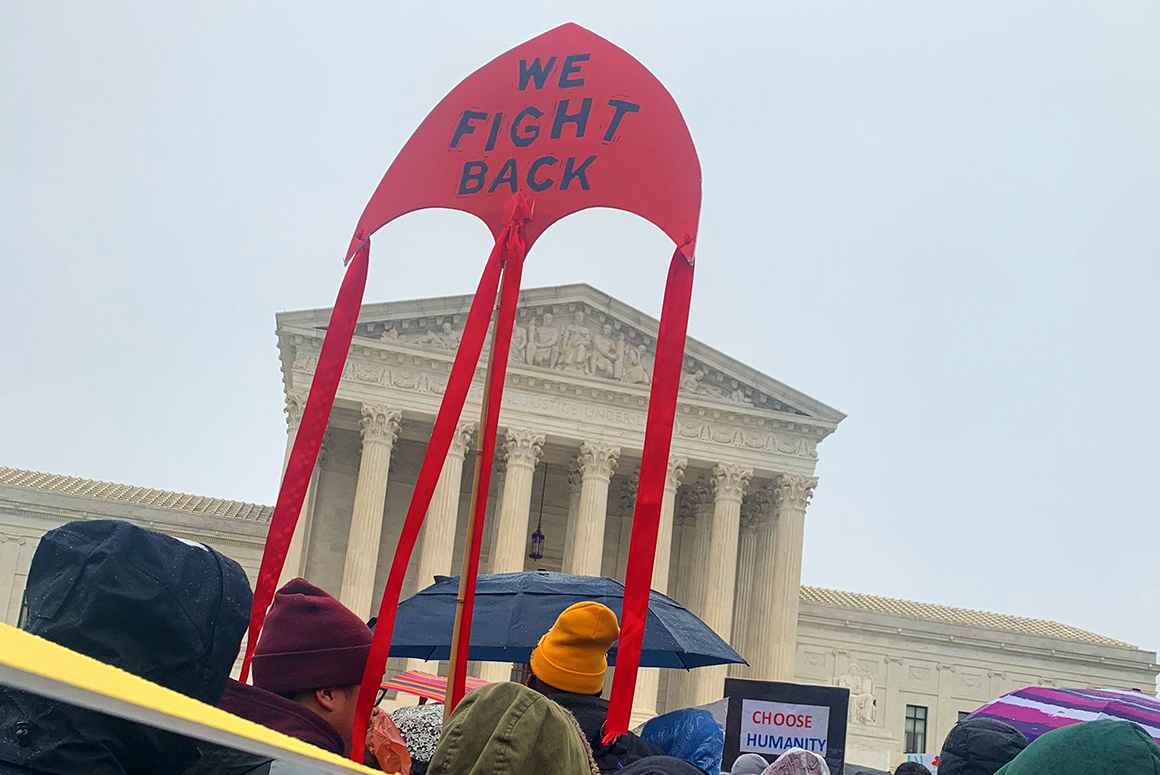 Not only is the DACA program a lawful one, it is a public promise between the government and Dreamers. Taking away the program is morally wrong on so many levels, particularly since vulnerable members of our community placed their trust in our government. The Trump administration has a focused program of attacking Black and Latinx immigrants, and dismantling DACA is part of that racist campaign.
It's clear that the Trump administration's decision to abandon the DACA program was a political one, not a legal one. However, the dream is still not lost. Even with these most recent attacks, hope is never lost among this vibrant community. During the rally, one person could be heard singing, "We gonna' be alright, we gonna' be alright." Coming from a family of immigrants from Central America, I felt touched by that song with that upbeat, charming tune. I realized how thankful I am for the strength and love of my community. And completely grateful to have mi familia so close.
We must stop Trump's family separation policies. We should all want that feeling of closeness and affirmation for others. "Here is Home" is not just a call to justly keep the DACA program, but to embrace members of our community as our own. Our friends are Dreamers. Our family members are Dreamers. Our neighbors are Dreamers. WE are Dreamers. Here are their stories. 
Updated Nov 14, 2019:
If you or someone you know has had a DACA grant revoked, please contact the ACLU at DACArevoked@aclu.org.